Su alcuni aspetti delle attività dei collettori di beni nei testi di Ebla
Keywords:
Ebla, administration, official, collector, prosopography
Abstract
The article intends to contribute to the study of the term ur4 by focusing on the attestations that show the close connection of the ur4 officials with some members of the Ebla élite. In particular, it should be noted that some officials recur constantly in connection with the same members of the Eblaite court, for whom the officials delivered and purchased mainly harnesses for equidae and wagon parts, being also involved, in the case of the King and mainly of the Minister Ib-rí-um, in the management of their residences. In the same way, the ur4 officials were also part of the personal staff of the Eblaite princesses and some of the women of Minister Ib-rí-um's family. In most cases the officials were known to the Eblaite court, they were lugals or even relatives of the Minister Ib-rí-um. The attestations confirm that also the ur4 officials coming from foreign kingdoms carried out the same type of activities. Furthermore, it is possible to highlight a certain recurrence that binds the foreigner ur4 to their kingdoms of origin.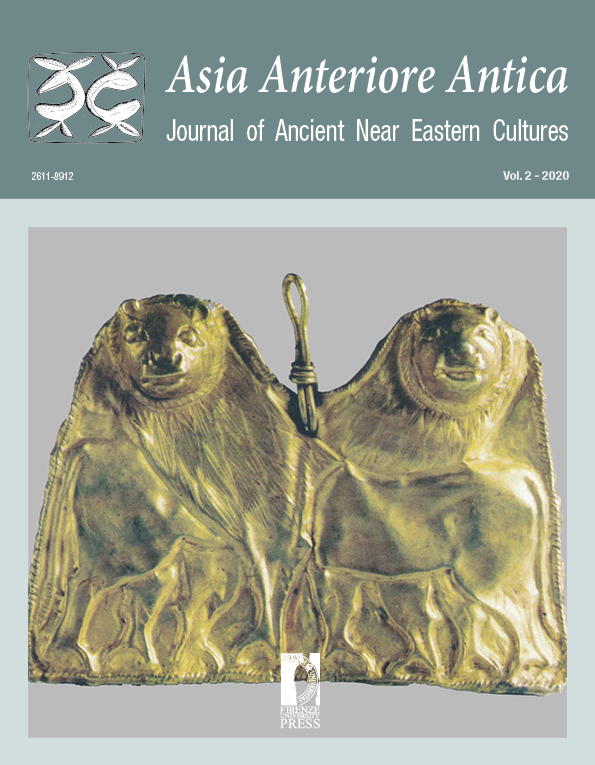 Downloads
License
Copyright (c) 2020 Elisabetta Cianfanelli
This work is licensed under a Creative Commons Attribution 4.0 International License.
Copyright on any open access article in AsiAna published by FUP is retained by the author(s).
Authors grant FUP a license to publish the article and identify itself as the original publisher.
Authors also grant any third party the right to use the article freely as long as its integrity is maintained and its original authors, citation details and publisher are identified.
The Creative Commons Attribution License 4.0 formalizes these and other terms and conditions of publishing articles.
In accordance with our Open Data policy, the Creative Commons CC0 1.0 Public Domain Dedication waiver applies to all published data in AsiAna open access articles.