Introduction to Goldsmith Techniques in Syria during the Early and Middle Bronze Age
Keywords:
Syria, Bronze Age, goldsmiths, jewellery-making, metal-working, granulation, filigree
Abstract
Jewels constitute a relevant form of documentation relating to the complex society and state formation process in Bronze Age Syria. They provide material evidence of various socioeconomic dynamics, including the capitalisation of precious metals (gold and silver), intensification of exchanges over long-distances, along with the emergence of specialised craftsmen and goldsmiths who mastered the know-how in metallurgy and the manufacture of complex objects. During the 3rd and early 2nd millennia BC jewellery became an important tradition, in response to an increased demand for luxury personal objects for social display by the early Syrian and Mesopotamian kingdoms. Innovative techniques were introduced and would, over time, be transmitted across the Near East and the Mediterranean to Greece, Etruria and Rome, where granulation and many different decorative motifs were appreciated and diffused. The long-lasting continuity of traditional jewellery with its distinct techniques and motifs down to modern times attests to the economic and social relevance of this craft and the capacity of the Bronze Age societies to create a highly specialised craftsmanship. This article aims to illustrate and analyse the techniques documented by the Syrian Bronze Age jewels.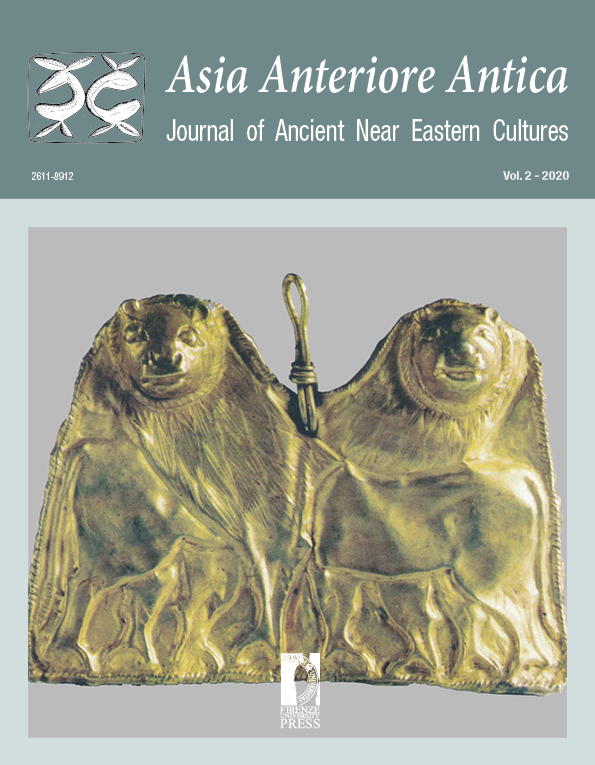 Downloads
License
Copyright (c) 2020 Ibrahim Ahmad
This work is licensed under a Creative Commons Attribution 4.0 International License.
Copyright on any open access article in AsiAna published by FUP is retained by the author(s).
Authors grant FUP a license to publish the article and identify itself as the original publisher.
Authors also grant any third party the right to use the article freely as long as its integrity is maintained and its original authors, citation details and publisher are identified.
The Creative Commons Attribution License 4.0 formalizes these and other terms and conditions of publishing articles.
In accordance with our Open Data policy, the Creative Commons CC0 1.0 Public Domain Dedication waiver applies to all published data in AsiAna open access articles.