Articles
Ambulance sanitation in Italy: a pilot study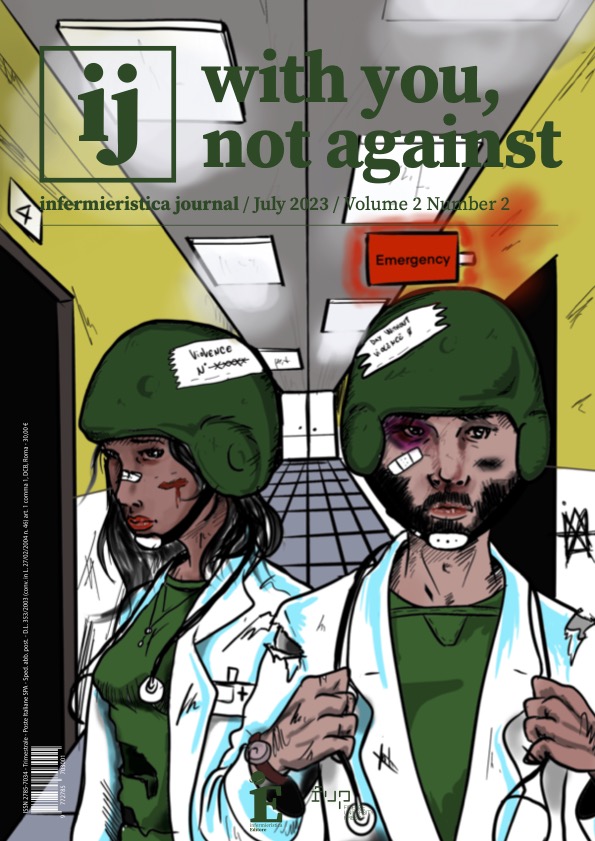 Published 2023-07-31
Copyright (c) 2023 infermieristica journal
This work is licensed under a Creative Commons Attribution 4.0 International License.
References
Iacchini S, Sabbatucci M, Gagliotti C, Rossolini GM, Moro ML, Iannazzo S, D'Ancona F, Pezzotti P, Pantosti A. "Bloodstream infections due to carbapenemase-producing Enterobacteriaceae in Italy: results from nationwide surveillance, 2014 to 2017" Euro Surveill. 2019;24(5):pii=1800159
Czepiel J, Dróżdż M, Pituch H, Kuijper EJ, Perucki W, Mielimonka A, Goldman S, Wultańska D,Garlicki A, Biesiada G. "Clostridium difficile infection: review" Eur J Clin Microbiol Infect Dis. 2019;38(7):1211-1221.
Centers for Disease Control and Prevention "Current HAI progress report - 2019 national and state Healthcare-Associated Infections progress report" 2020. Last accessed December 2020 https://www.cdc. gov/hai/data/portal/progress-report.html
Società Italiana degli Infermieri di Emergenza Territoriale (SIIET) "Sanitization of emergency vehicles during the Covid-19 emergency." last accessed December 2020 https://www.siiet.org/post/ raccomandazioni-siiet-su-sanificazione-dei-mezzi-di-soccorso
Chen C, Zhang XJ, Wang Y, Zhu LX, Liu J. Waste water disinfection during SARS epidemic for microbiological and toxicological control. Biomed Environ Sci. 2006 Jun;19(3):173-8. PMID: 16944772.