Substantia Short Talks
2021-06-14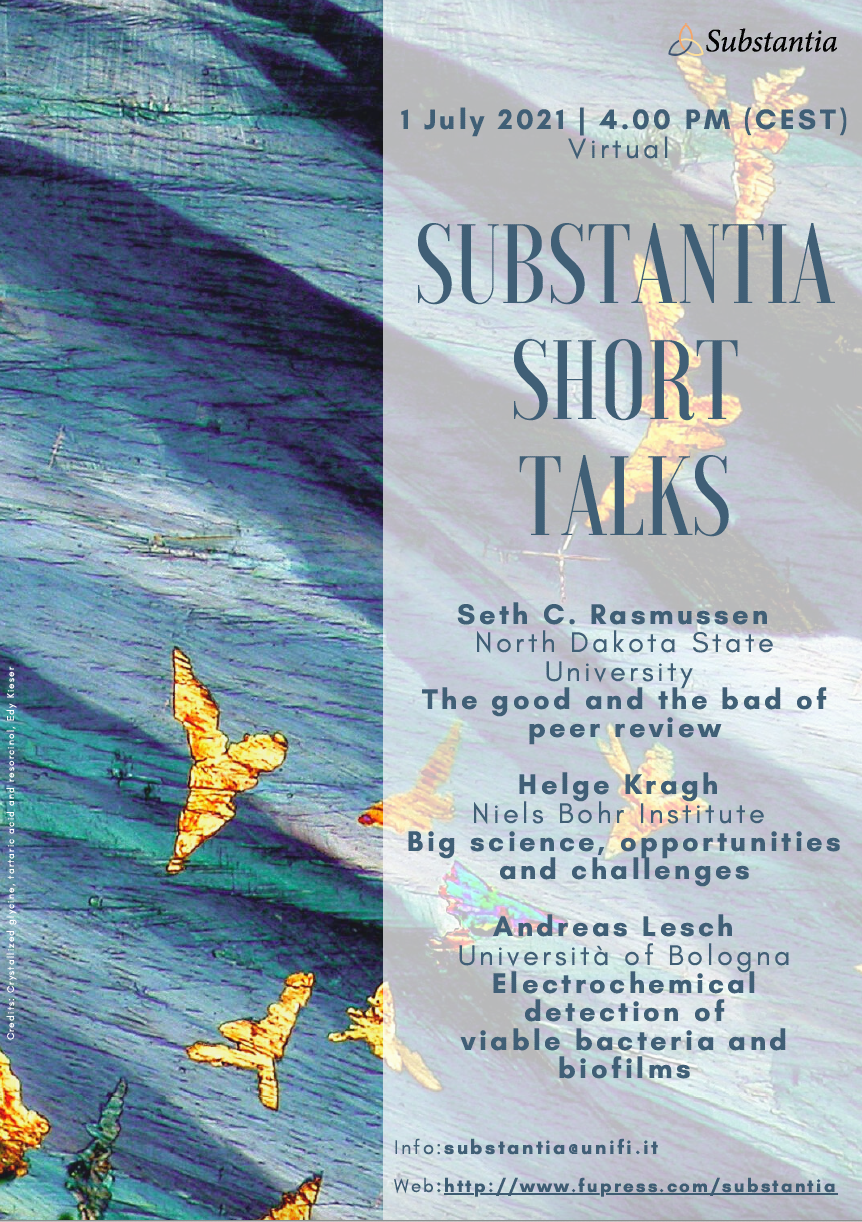 We are proud to announce our first online event:

SUBSTANTIA SHORT TALKS

that will take place online on July 1, at 4 pm (Central European Saving Time).
The event will include three oral contributions of 20-25 minutes each, from Prof. Helge Kragh, Prof. Seth Rasmussen and Dr. Andreas Lesch.
Kragh and Rasmussen will offer their thoughts about Big Science and Peer Review, respectively. Lesch will present his most advanced findings in a cutting-edge topic, i.e. the biosensing of bacteria and biofilms.
If you're interested in participating, we kindly ask you to send an email to substantia@unifi.it