2018-03-26
In memory of Kåre Larsson (1937-2018).
Kåre passed away yesterday, March 25, 2018, after a long suffering because of a stubborn illness that he fought corageously, like a lion.
We will never forget his fairness and peacefulness, we will always be grateful for his gigantic contribution to Colloid Science and close disciplines. The scientific community mourns for his loss. R.I.P.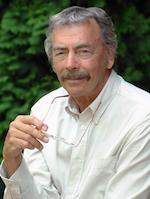 Read more about Remembering Prof. Kåre Larsson