Book Reviews
Review of "Ethics of Chemistry: From Poison Gas to Climate Engineering" by Joachim Schummer & Tom Børsen, eds. World Scientific Publishing, Singapore, 2021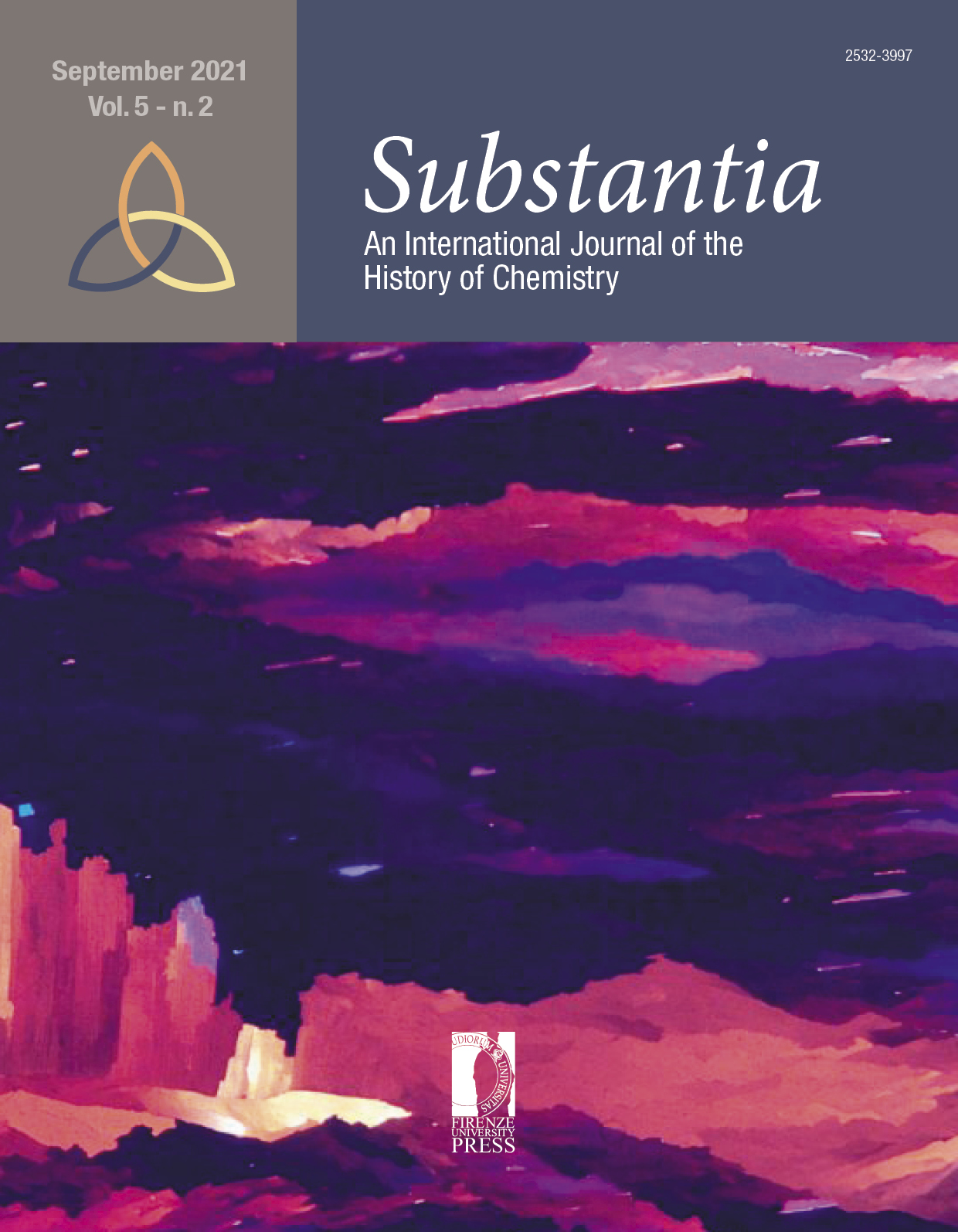 Published 2021-09-09
How to Cite
Gerontas, A. K. (2021). Review of "Ethics of Chemistry: From Poison Gas to Climate Engineering" by Joachim Schummer & Tom Børsen, eds. World Scientific Publishing, Singapore, 2021. Substantia, 5(2), 165 - 168. https://doi.org/10.36253/Substantia-1372
Copyright (c) 2021
This work is licensed under a Creative Commons Attribution 4.0 International License.
Abstract
BRINGING THE ETHICS OF CHEMISTRY TO THE CLASSROOM AND THE EXISTENCE OF A DOMAIN OF KNOWLEDGE
Whoever has attempted to bring ethical discussions on chemistry to a student audience of chemistry and related fields knows of the problem: in contrast to the relatively robust bioethical literature, the literature of chemical ethics is poor, disconnected, and scattered all around the place even in rare cases that it exists. This is an interesting fact, especially if one considers the extended moral (and moralist) discussions over chemistry and its products, and that a great part of the bioethical challenges of the last forty years or so have been generated not by biology (or medicine) per se, but from their marriage to chemistry and its practices. The lack of ethics of chemistry literature dictates to the lecturer unprecedented levels of creativity and demands extra workload to be effective –and this, in times where ethics courses, in general, have become a necessity. It is this gap that the editors of this book (Schummer and Børsen, Ethics of Chemistry: From Poison Gas to Climate Engineering, World Scientific, 2021) have detected, and they strove to create a collection of case studies to cover it. In the introduction of the volume, the editors state teaching as the first aim of its existence –and add the establishment of the ethics of chemistry as an autonomous discipline in its own right.