Filosofia, pensiero post-metafisico e sfera pubblica in cambiamento. Intervista a Jürgen Habermas
Keywords:
Habermas, democracy, postmetaphysical thinking, politics, public sphere, religion, history of philosophy, critical theory, theory of communicative action
Abstract
Habermas is one of the most eminent contemporary systematic thinkers and the author of the theory of communicative action. From the 1960s to the present, Habermas has published on philosophy and social theory, reflected upon law and democracy, and participated in public debates on current issues. The interview aims at retracing the main themes of his thought, underlining the indissoluble and persisting link which joins philosophy with politics and public engagement. The interview also emphasizes the main developments of his thought, including about the role of religion in contemporary societies, mentioned in his recent work on "A History of Philosophy". Another crucial topic is the idea of the public sphere as developed by Habermas from his early studies up to the analysis on the ongoing structural change of public opinion due to the instrumental use of social media in the digital age. Habermas advocates an idea of philosophy as post-metaphysical and specialistic – fallibilistic and at the same time interdisciplinary – knowledge, which contributes clarifying arguments to current discussions. The recent debate on the Covid 19 pandemic, as well as on the urgent environmental challenges, becomes an opportunity to understand how philosophy – as critical and self-reflective knowledge – can defend the discursive and normative principles, which are constitutive of the democratic State and the rule of law. Philosophy even has a role to play in addressing the crisis of institutional politics and the emergence of conspiracy populisms, but also in the exponential increase of social inequalities. Finally, Habermas recalls his consistent link since the 1960s with the Italian philosophical and political debate and scholars.
Downloads
Download data is not yet available.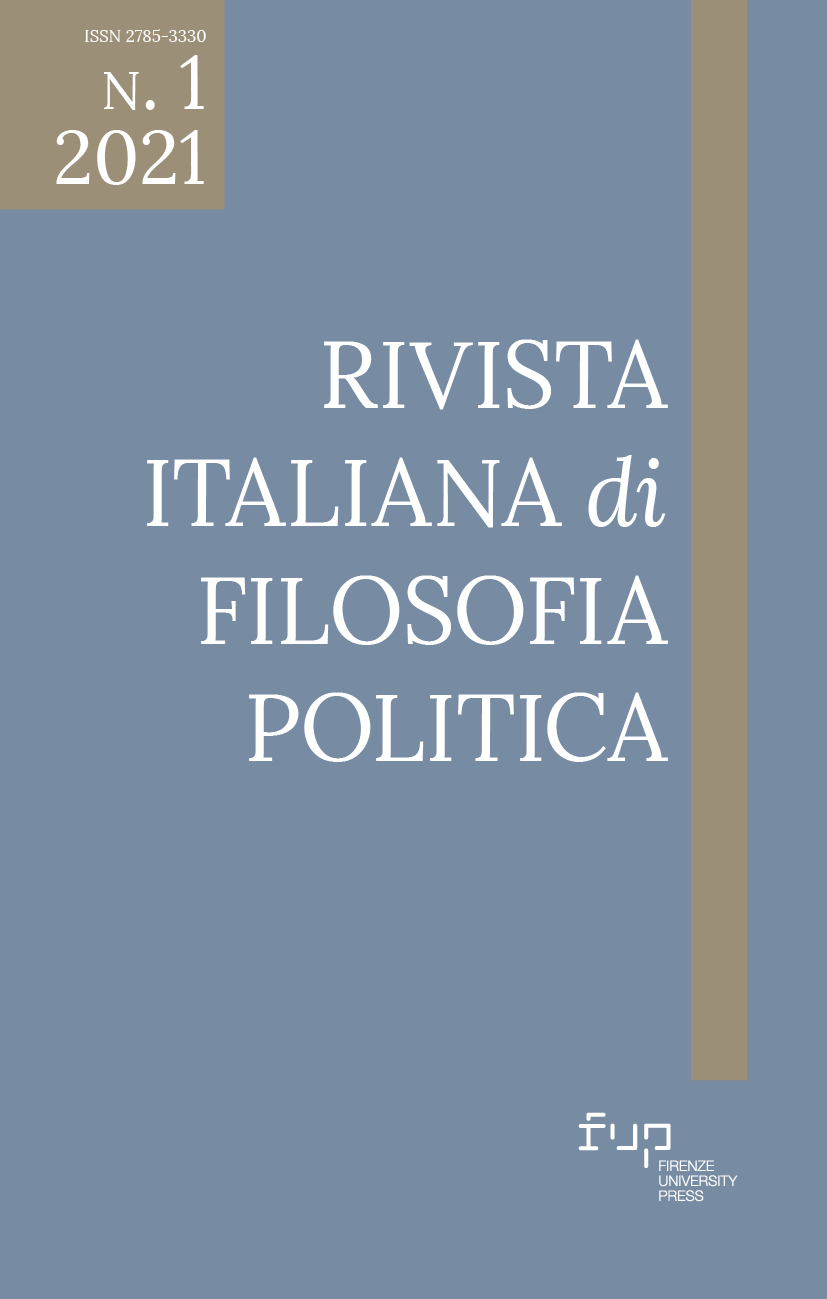 Downloads
How to Cite
Calloni, M., Nicoletti, M., & Petrucciani, S. (2021). Filosofia, pensiero post-metafisico e sfera pubblica in cambiamento. Intervista a Jürgen Habermas. Rivista Italiana Di Filosofia Politica, (1), 137-154. https://doi.org/10.36253/rifp-1441
License
Copyright (c) 2021 Marina Calloni, Michele Nicoletti, Stefano Petrucciani
This work is licensed under a Creative Commons Attribution 4.0 International License.