Editorial
Keywords:
politicity of philosophy, engagement, freedom, wonder, philosophia civilior
Abstract
In introducing the inspiration behind and aims of the new Rivista Italiana di Filosofia Politica (Italian Journal of Political Philosophy), launched by the Italian Society for Political Philosophy, this editorial explores the relationship between politics and philosophy. As does all philosophy, political philosophy arises from the desire to understand what is new and to question existing reality. Political philosophy is thus political in a twofold sense: on the one hand, it is an act of freedom vis-à-vis existing power or knowledge, and, on the other, it is an attempt to establish social relations based on discursive reasoning, and on open participatory mechanisms for decision-making. This dual political attitude is ever more vital in the face of challenges to contemporary societies, such as climate change, migratory movements, dramatic inequalities, and the apparatus of surveillance. Eschewing a philosophy of distraction and non-engagement, political philosophy (and this Journal) endorses the idea of another, "more civic", philosophy, one which is committed to the opening of new spaces of personal and collective freedom. This Journal intends to nurture the dialogue between Italian and international philosophical-political communities, showing the richness of Italian discussion, and highlighting some of the most authoritative international scholars. 
Downloads
Download data is not yet available.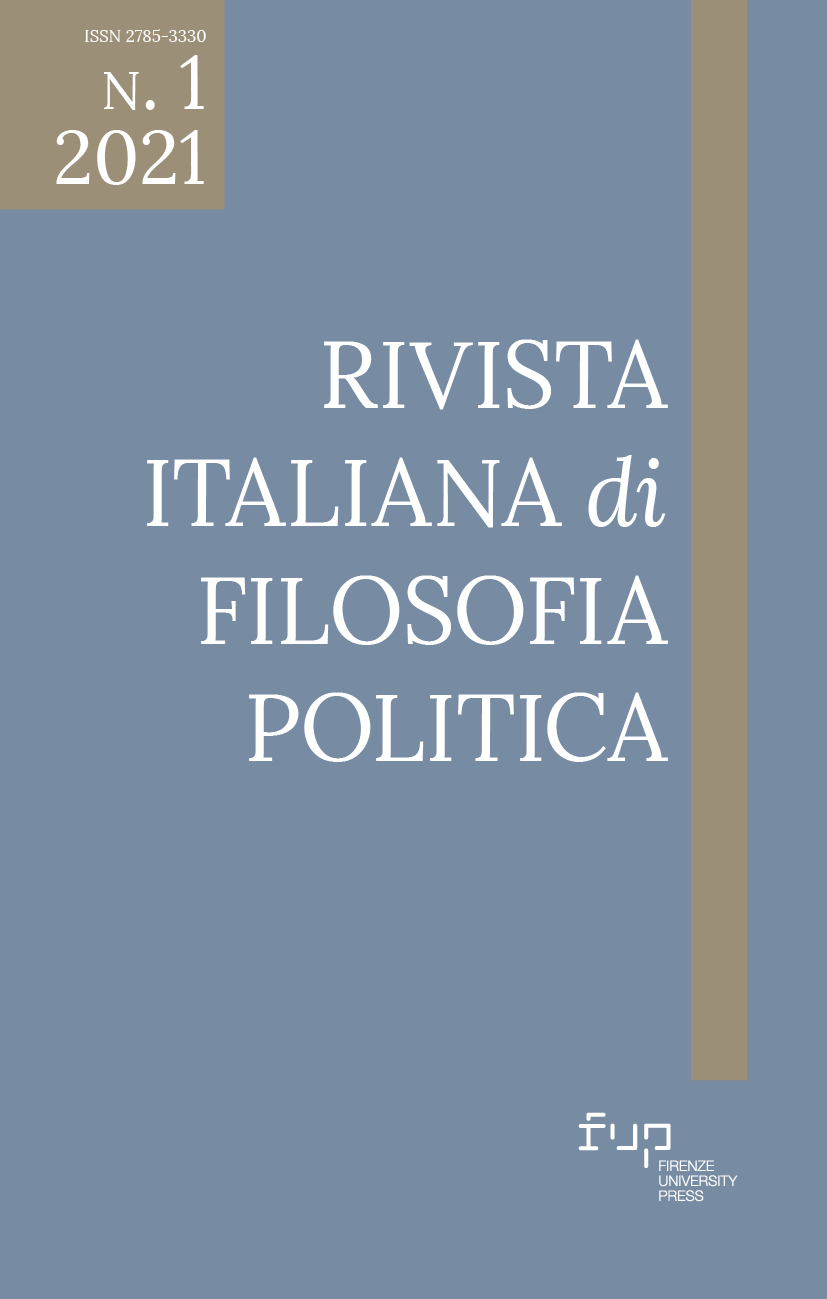 Downloads
How to Cite
Nicoletti, M. (2021). Editorial. Rivista Italiana Di Filosofia Politica, (1), 5-10. https://doi.org/10.36253/rifp-1482
License
Copyright (c) 2021 Michele Nicoletti
This work is licensed under a Creative Commons Attribution 4.0 International License.