Editorial
Chemical Industry and Sustainability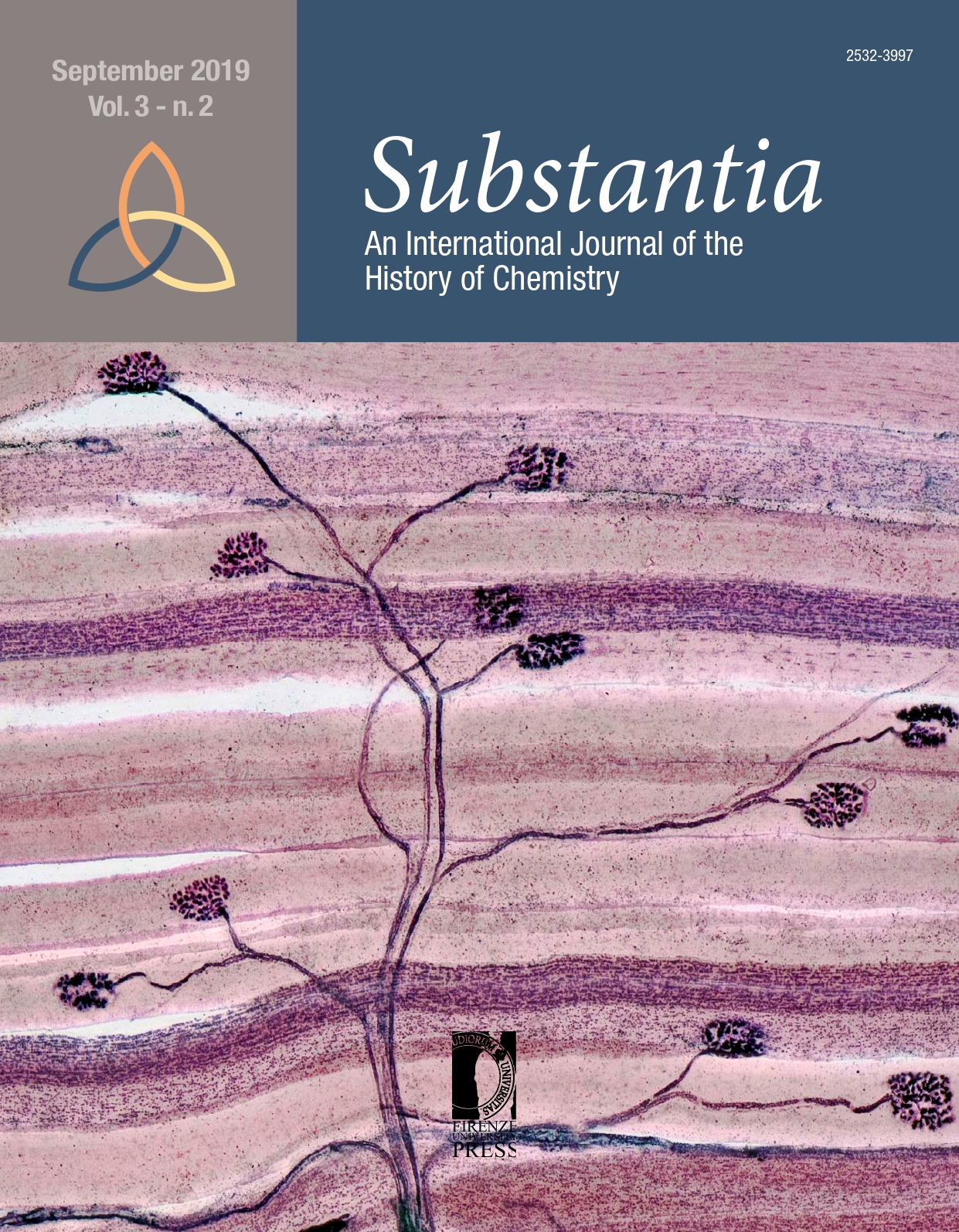 Published 2019-09-29
How to Cite
Maglia, V. (2019). Chemical Industry and Sustainability. Substantia, 3(2), 5-10. https://doi.org/10.13128/Substantia-630
Abstract
A discussion on chemical industry and sustainability implies, first of all, a consideration of the relationship
between enterprise and sustainable development. In this regard, the 2030 United Nations Agenda gives a clear
recommendation to consider altogether the three dimensions of sustainable development: the economic, the
social and the environmental aspects. This is the guideline of the present analysis. Most of the data reported throughout this document are referred to the Italian chemical industry; however the same considerations can be made for other European countries. The starting point is an indication given a few years ago, in 2009, by the High Level Group on the Competitiveness of the European Chemical Industry, an initiative of the European Commission joined by representatives of the Member States, industry experts, academics, environmental groups and trade unions. The title page of the final report begins with a strong statement: «European Chemical Industry, Enabler of a Sustainable Future».  In a nutshell, the report illustrates that the most important challenges that humanity has to face - such as food needs for a growing population, new needs related
to ageing, climate changes and the most efficient use of resources - "require new solutions, many of which can
be implemented only thanks to new materials and substances", i.e., with a decisive contribution of the chemical
research combined with the ability of the industry to convert scientific discoveries into technologies and products. These considerations are valid also for many of the UN goals: "Zero hunger", "Good health and well-being", "Clean Water and Sanitation", "Affordable and clean energy", "Responsible Consumption and Production", "Climate action", in addition to the two objectives that directly concern the industry, "Decent work and economic growth" and "Industry, innovation and infrastructure".
In order to properly represent the sustainability of the chemical industry (as for any other sector or company)
it is necessary to adopt the "concept of the three pillars": true sustainability, as already underlined in the
1987 Brundtland Report, is based on the equilibrium of three type of sustainability: economic, social and environmental. The following paragraphs will describe the facts that identify the chemical industry as an important actor of sustainability. After a brief reference to the results at the European level, the data will be further analyzed for Italy, as it represents a valid example for other industrialized countries.