Articles
Nulla salus extra bollam: il principio del pluralismo informativo nell'epoca delle echo chambers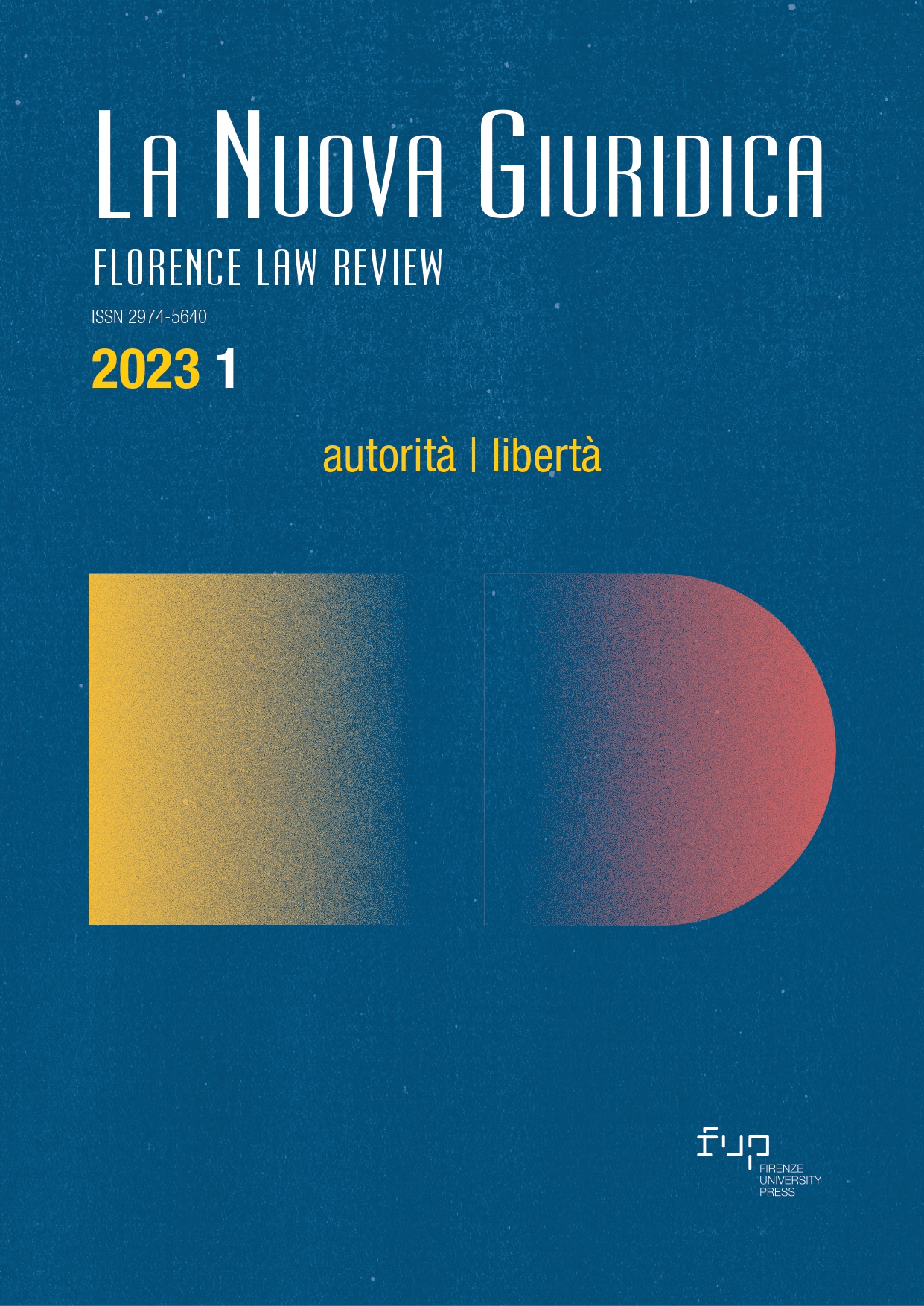 Published 2023-09-11
Keywords
AI; Pluralismo informativo
Copyright (c) 2023 Matteo Paolanti
This work is licensed under a Creative Commons Attribution 4.0 International License.
Abstract
Nella nuova società digitale si ha l'impressione che il principio del pluralismo informativo venga sempre meno rispetto alle caratteristiche tracciate dalla dottrina e dalla giurisprudenza negli ultimi decenni. Le c.d. Echo Chambers o "Bolle filtro" non fanno che ridurre progressivamente l'orizzonte dell'informazione che dovrebbe far capo ad ogni individuo, facendo sì che quest'ultimo sia sempre maggiormente condotto verso pochi canali di approvvigionamento di notizie, i quali non fanno che impoverire la conoscenza rispetto alla realtà circostante e, di conseguenza, il dibattito pubblico che ne dovrebbe nascere. In questo elaborato si proverà ad analizzare come sia sorto il concetto di pluralismo informativo, come esso si sia evoluto con il passare del tempo e se esso sia ancora adatto a regolare la realtà che viviamo.
In our digital society the principle of pluralism is fading compared to the characteristics outlined by doctrine and jurisprudence in the last decades. The so-called Echo Chambers or "Filter bubbles" progressively reduce the information horizon that should belong to each individual, which do impoverish  knowledge of the surrounding reality and, consequently, the public debate that should arise from it. In this essay we will try to analyze how the concept of pluralism was created, how it has evolved over time and whether it is still suitable for regulating the reality we live in.