Historical Articles
Comments on Shirakawa's Response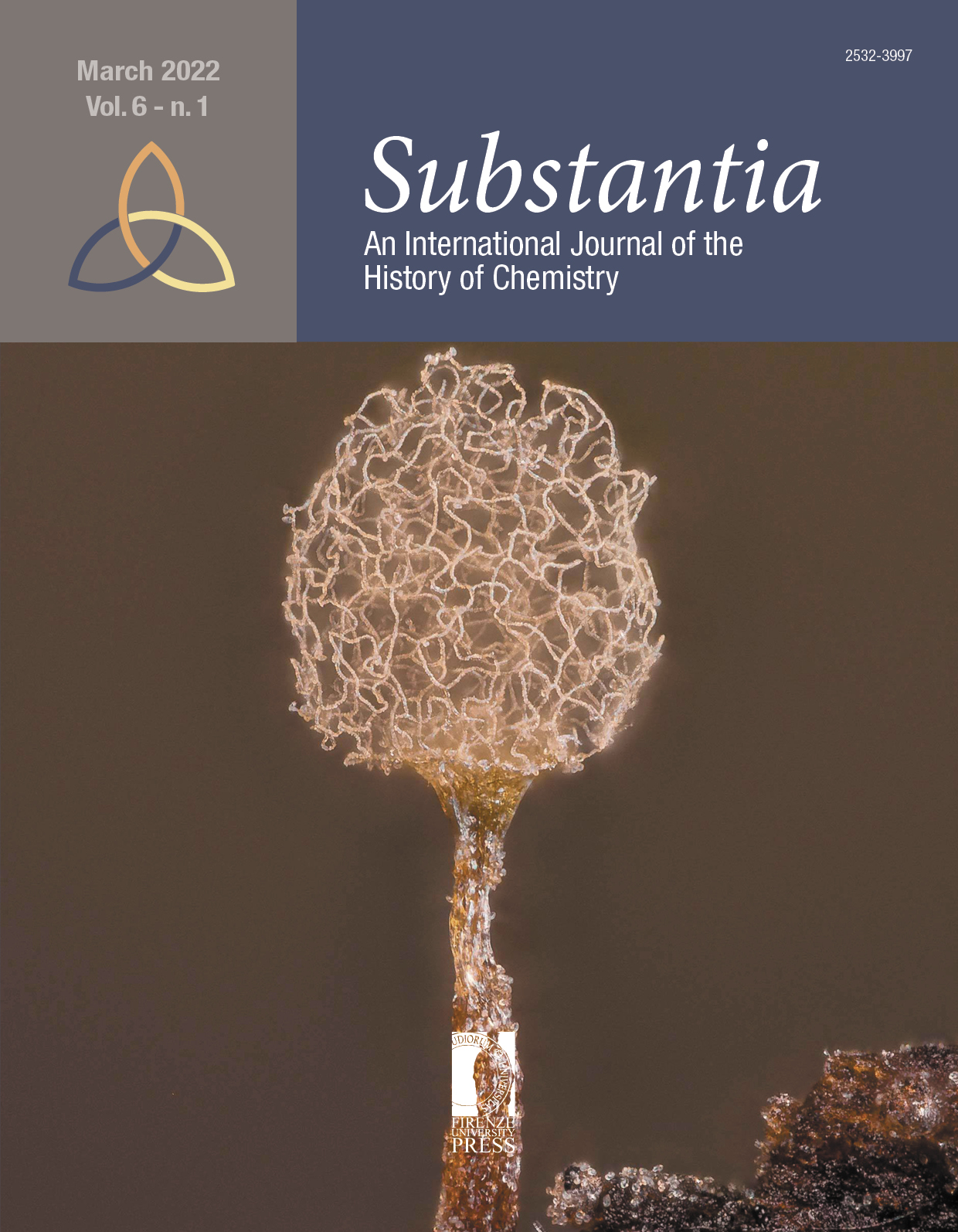 Published 2022-03-07
How to Cite
Rasmussen, S. C. (2022). Comments on Shirakawa's Response. Substantia, 6(1), 129–131. https://doi.org/10.36253/Substantia-1529
Copyright (c) 2022 Seth C. Rasmussen
This work is licensed under a Creative Commons Attribution 4.0 International License.
Abstract
As both an active researcher in the synthesis of conjugated materials and a chemist-historian that has spent the last decade attempting to detail and clarify the history of conjugated and conducting polymers, I am overjoyed that Prof. Shirakawa has elected to provide additional personal details relating to the discovery and development of polyacetylene films. Shirakawa has provided this material in response to my most recent Substantia paper that details newly revealed accounts by Hyung Chick Pyun (1926-2018), who was a visiting Korean scientist that carried out the initial experiment that led to these films. This material is critical to advance our understanding of this important historical event.
References
For the most recent review of this historical work, please see: S. C. Rasmussen, Conjugated and Conducting Organic Polymers: The First 150 Years. ChemPlusChem 2020, 85, 1412–1429.
For the specific history of acetylene polymers, please see: S. C. Rasmussen. Acetylene and Its Polymers. 150+ Years of History. Springer Briefs in Molecular Science: History of Chemistry; Springer: Heidelberg, 2018.
S. C. Rasmussen, New Insight into the "Fortuitous Error" that Led to the 2000 Nobel Prize in Chemistry. Substantia 2021, 5, 91-97.
C. B. McCullagh, Bias in Historical Description, Interpretation, and Explanation. History and Theory, 2000, 39, 39-66.
H. Shirakawa, The Discovery of Polyacetylene Film: The Dawning of an Era of Conducting Polymers (Nobel Lecture). Angew. Chem. Int. Ed. 2001, 40, 2574-2580.
H. Shirakawa, Hideki Shirakawa. In Les Prix Nobel, The Nobel Prizes 2000 (Ed: T. Frängsmyr) Nobel Foundation: Stockholm, 2000, pp. 213-216.
H. Shirakawa, Reflections on "Simultaneous Polymerization and Formation of Polyacetylene Film on the Surface of Concentrated Soluble Ziegler-Type Catalyst Solution," by Takeo Ito, Hideki Shirakawa, and Sakuji Ikeda, J. Polym. Sci.: Polym. Chem. Ed., 12, 11 (1974). J. Polym. Sci. A Polym. Chem. 1996, 34, 2529-2530.
H. Shirakawa, S. Ikeda, Infrared Spectra of Poly(acetylene). Polym. J. 1971, 2, 231-244.