The Early History of Polyaniline: Discovery and Origins
Seth C. Rasmussen

Department of Chemistry and Biochemistry, North Dakota State University, NDSU Dept. 2735, P.O. Box 6050, Fargo, ND 58108-6050, USA

http://orcid.org/0000-0003-3456-2864
Keywords:
polyaniline, aniline black, emeraldine, conjugated polymers, oxidative polymerization
Abstract
Prior to the discovery of its conductive properties in the 1960s, polyaniline was studied and applied as a variety of colored materials and dyes. The history of the discovery and origins of polyaniline are presented beginning with the initial oxidation of aniline by F. Ferdinand Runge in 1834 and concluding with the first electrochemical oxidation of aniline by Henry Letheby in 1862. In the process, the reports of aniline oxidation products between 1834 and 1862 are evaluated and discussed in light of modern knowledge, highlighting the various historical contributions to the current field of conjugated polymers. Finally, an initial argument for polyaniline as the first synthetic organic polymer is presented.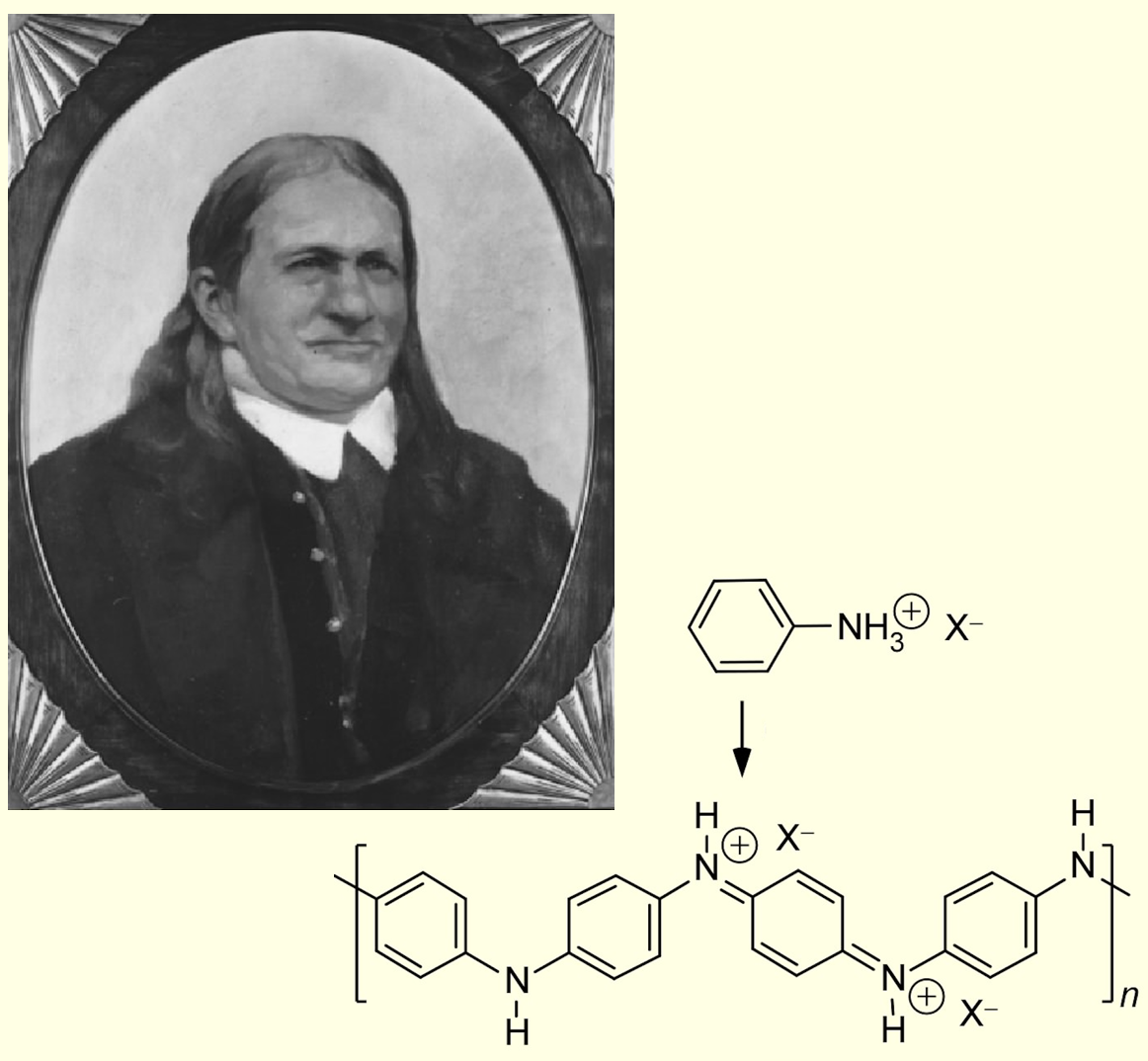 How to Cite
Rasmussen, S. C. (2017). The Early History of Polyaniline: Discovery and Origins. Substantia, 1(2). https://doi.org/10.13128/Substantia-30
Section
Historical Articles
Copyright (c) 2017 Seth C. Rasmussen
This work is licensed under a Creative Commons Attribution 4.0 International License.

The Authors retain all rights to the original work without any restrictions

Open Access Article published by Firenze University Press