Effect of Ag Nanoparticles on Morphological and Physio-biochemical Traits of the Medicinal Plant Stevia Rebaudiana
Keywords:
Ag Nanoparticles, Medicinal Plant, Stevia, Steviol Glycosides
Abstract
Nowadays, overproduction of secondary metabolites in remedial herbs through giving biotic/abiotic stresses is an interesting area of research. In the current study, the influences of various concentrations of silver nanoparticles (Ag NPs) were evaluated on several morphological and physio-biochemical traits, such as the steviol glycosides level in Stevia. The findings showed that the herbs incubated with 400-ppm Ag NPs own the highest dry and fresh weight of shoot, while those incubated with 80- up to 200- ppm Ag NPs own the highest steviol glycosides content. As a result, we successfully improve the content of stevioside glycoside up to 1.75-fold by applying the 80- up to 200-ppm Ag NPs in Stevia medicinal plant. Moreover, our findings revealed that low concentrations the Ag NPs lead to an increase of glutathione content and total antioxidant capacity, and a decrease of MDA, whereas treatments at higher concentrations induced adverse effects for the plant. As a result, the treatment with Ag NPs low concentrations had a favorable efficacy on physio-biochemical and morphological characteristics of Stevia. These achievements are very promising, because they revealed a considerable capability for the Ag NPs application in enhancing the secondary metabolites in Stevia remedial herb. The present study is the first case assessing the desirable influences of Ag NPs on the Stevia, in regard with shifting of biosynthetic pathway of steviol glycosides in a concentration-dependent manner.
Downloads
Download data is not yet available.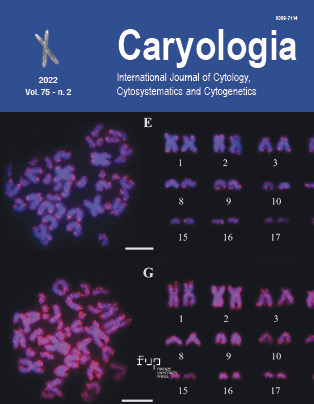 Downloads
How to Cite
Abdull, S. R., Rashid, S. H., Ghafoor, B. S., & Khdhir, B. S. (2022). Effect of Ag Nanoparticles on Morphological and Physio-biochemical Traits of the Medicinal Plant Stevia Rebaudiana. Caryologia, 75(2), 15-22. https://doi.org/10.36253/caryologia-1447
License
Copyright (c) 2022 Sherzad R. Abdull, Sahar H. Rashid, Bakhtiar S. Ghafoor, Barzan S. Khdhir
This work is licensed under a Creative Commons Attribution 4.0 International License.
Copyright on any open access article in a journal published byCaryologia is retained by the author(s).
Authors grant Caryologia a license to publish the article and identify itself as the original publisher.
Authors also grant any third party the right to use the article freely as long as its integrity is maintained and its original authors, citation details and publisher are identified.
The Creative Commons Attribution License 4.0 formalizes these and other terms and conditions of publishing articles.
In accordance with our Open Data policy, the Creative Commons CC0 1.0 Public Domain Dedication waiver applies to all published data in Caryologia open access articles.