Articulos
Corn, Pope Leo X, and the New World in Giovanni Della Robbia's Temptation of Adan and Eve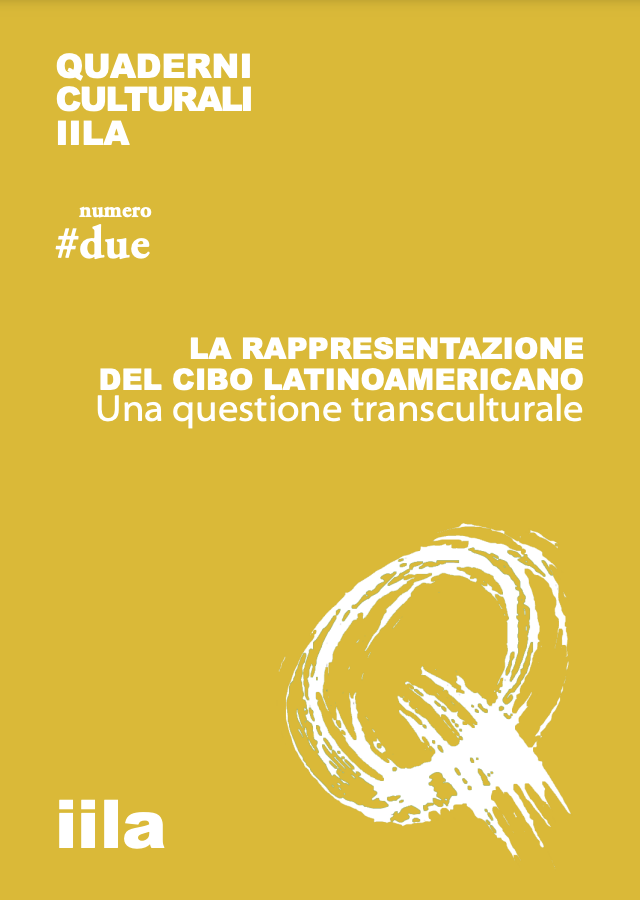 Publicado 2022-02-28
Palabras clave
Leo X; Corn; NewWorld; Golden Age; Giovanni Della Robbia.

León X; Maíz; Nuevo Mundo; Edad de Oro; Giovanni Della Robbia.
Cómo citar
Nygren, B. (2022). Corn, Pope Leo X, and the New World in Giovanni Della Robbia's Temptation of Adan and Eve. Quaderni Culturali IILA, 2(2). https://doi.org/10.36253/qciila-1486
Derechos de autor 2020
Esta obra está bajo una licencia internacional Creative Commons Atribución 4.0.
Resumen
El MuseoWalters de Baltimore alberga una Tentación de Adán y Eva atribuida a Giovanni Della Robbia que es
notable en dos aspectos: aparentemente fue encargada para conmemorar la entrada del Papa León X en Florencia
en noviembre de 1515, y contiene lo que puede ser la primera representación europea del maíz. Este
artículo conecta la inesperada inclusión de este elemento en relación a la iconografía de la obra y a la construcción
del imaginario del papado de León X. El artículo argumenta que la inclusión del maíz en la Tentación
de Della Robbia debe ser entendida en términos de ideas de la época tales como palingénesis y NuevoMundo,
y por la identificación de León X como un Christus medicus que restaurará la Iglesia y traerá una nueva Edad
de Oro.