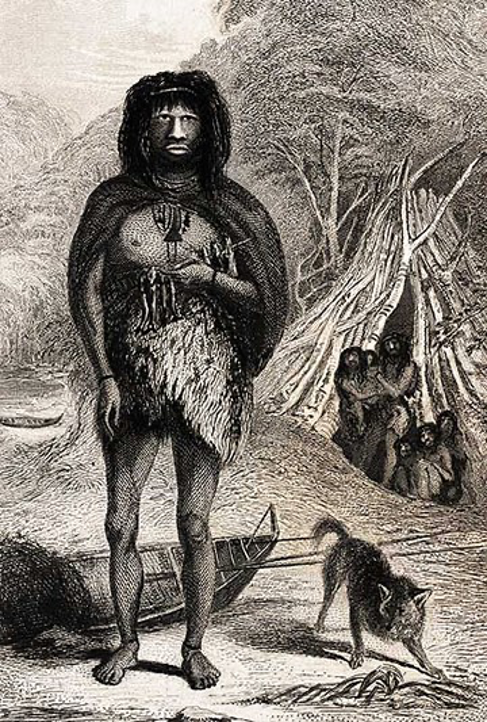 Published 2021-03-01
Keywords
Inequality

,

Darwin

,

Gini Index

,

Egalitarian Societies
How to Cite
Bonatti, E. . (2021). Darwin and Inequality. Substantia, 5(1). https://doi.org/10.36253/Substantia-1121
Copyright (c) 2020
This work is licensed under a Creative Commons Attribution 4.0 International License.
Abstract
Charles Darwin  during his travels on the Beagle  noted the wretched primitive state of natives from Tierra del Fuego. He attributed it to their being egalitarians and to the lack of a leader among them. The Gini Index of inequality  suggests strong inequality today in the richest, more developed countries. The paper discusses whether equality and civilization are really incompatible.
References
Atkinson A. B. (2015) Inequality: What can be done? Harvard University Press.
Bergson A. (1984). Income Inequality under Soviet Socialism. Journal Economic Literature, 22, 1052-1099.
Chien G. and Culotta F. editors (2014). The Science of Inequality. Science 344, 819-837.
Corak M. (2013) Income inequality, equality of opportunity and integration.
Journal Economic Perspective, 27,79-103.
Daly M. et al., (2001) Income inequality and homicide rate in Canada and the United States.
Can. Jour of Criminology, 43, 219-236.
Darwin C. (1860 edition) The Voyage of the Beagle, published in 1962 in a version edited by Leonard Engel, The Natural History Library, Doubleday and Co.
Diamond J. (1987) The worst mistake in the history of the human race. Discover Magazine, May, 62-64
Kohler T. A. et al. (2017) Greater post-Neolithic wealth disparities in Eurasia than in north America and Meso-America. Nature, 551, 619-622.
Frank R.H. et al. ((2014) Expenditure cascades, Rev. Behav. Econ., 1, 55-73.
Gibbons A. (2018) Hazda on the brink. Science 360, 700-704.
Gini C. (1912) Variabilita' e Mutabilita', book published by Facolta' di Giurisprudenza, Universita' di Cagliari.
Molander P. (2016) The Anatomy of Inequality. Melville House, Brooklyn-London.
Pennisi A. (2014) Our Egalitarian Eden. Science, 344, 824-825.
Piketty T. (2014) Capital in the Twenty-first Century. Harvard University Press.
Price T.D. and Bar. Yoseff O. (2010). Traces of Inequality at the origins of agriculture in the ancient Near East, in: Pathways to Power: New Prospectives on the Emergence of Inequality, T.D. Price and G.M. Feiman Editors, Springer.
Sheidel W. and S. Friesen (2009). The size of the economy and the distribution of income in the Roman Empire, Journal of Roman Studies, 99, 61-91.
Shostak M. (1981) Nisa: The life and words of a !Kung woman. Harvard University Press.
Starmans C. et al. (2017) Why people prefer unequal societies. Nature Human Behaviour, 1, 1-7.
Underwood E. (2014) Can disparities be deadly? Science, 344, 829-831.
Wilkinson R.G. and Pickett K.E. (2009). Income inequality and social dysfunction. Annual RevSoc, 35, 493-511,
Woodburn J. (1982) Egalitarian Societies. Man, New Series, 17, 431-451.