Evaluation of the genotoxicity of some standart and eco-friendly detergents with Vicia faba
Keywords:
Comet assay, detergents, DNA damage, chromosome aberations, mitotic index, Vicia faba
Abstract
The increasing use of detergents as a result of rapid increase of population and irregular industrialization has a big role in the environmental pollution. Determination of genotoxic effects of some standart and eco-friendly detergents on Vicia faba was aimed in this study. Faba beans were treated with detergents for 24, 48 and 72h by using EC50 and 2xEC50 values and analysed by mitotic index (MI) and comet assay. According to the results of root inhibition test, EC50 value for the detergent A1 was 20ml/L, A2 was 50ml/L, B1 was 40ml/L, B2 was 60ml/L respectively. The least decrease in the mitotic index was found in detergent B2 (eco-friendly laundry) and the most decrease was found in detergent A1 (standart dishwasher). Various abnormalities were determined in different phases of mitosis. After comet assay the cells were classified as type 0, type 1, type 2, type 3 and type 4 according to the nuclei damage rates. Type 3 was the most identified cell damage degree in eco-friendly detergents whereas type 4 was the mostly seen in standard detergents. Parameters such as olive tail moment, tail DNA percentage and arbitrary units were also identified by comet assay. All the test results showed that standard detergents cause more genotoxic effects than eco-friendly ones.
Downloads
Download data is not yet available.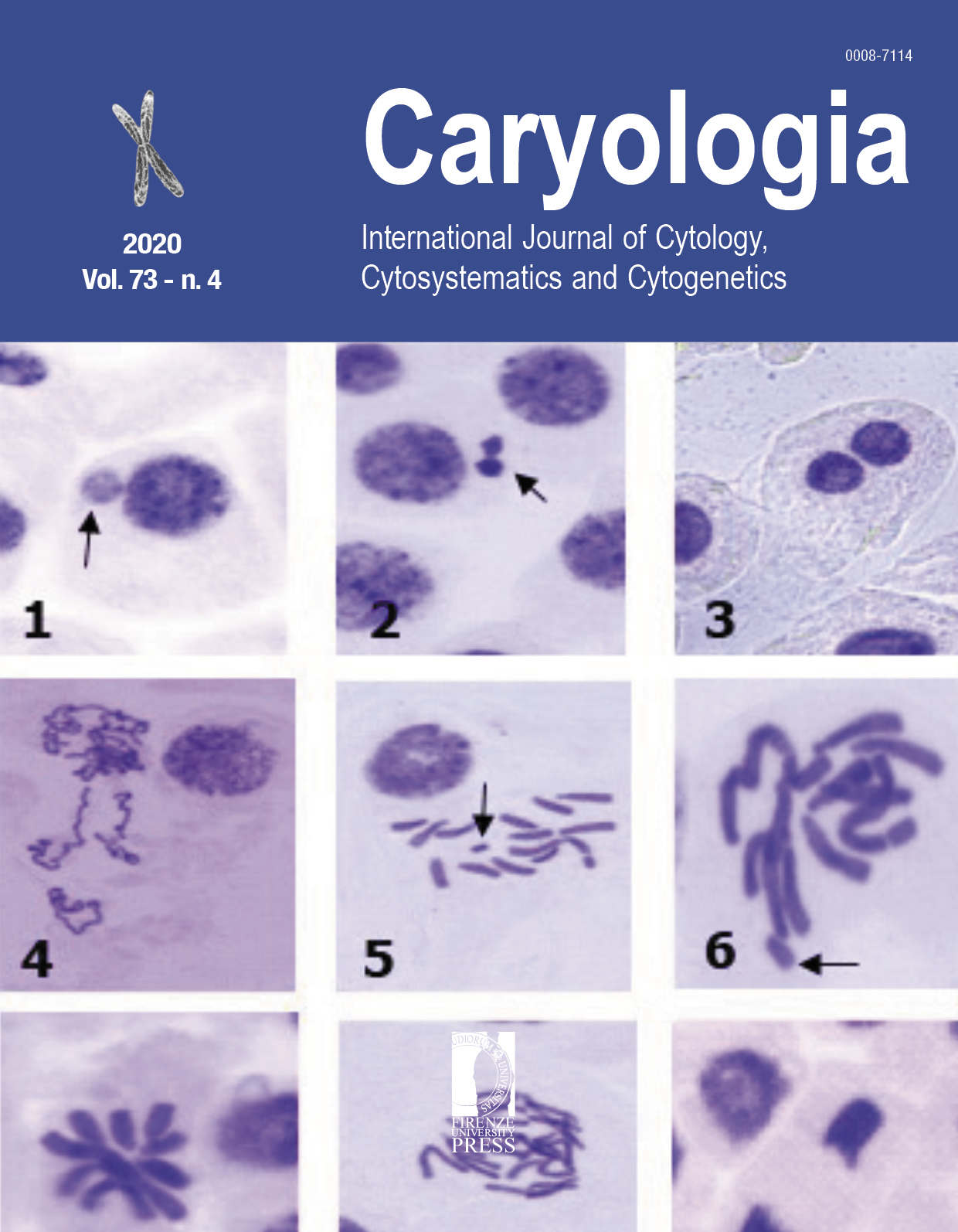 Downloads
How to Cite
Horozal, A., & Aksoy, Özlem. (2021). Evaluation of the genotoxicity of some standart and eco-friendly detergents with Vicia faba. Caryologia, 73(4), 129–139. https://doi.org/10.13128/caryologia-856
License
Copyright (c) 2020 Özlem Aksoy, Aylin Horozal
This work is licensed under a Creative Commons Attribution 4.0 International License.
Copyright on any open access article in a journal published byCaryologia is retained by the author(s).
Authors grant Caryologia a license to publish the article and identify itself as the original publisher.
Authors also grant any third party the right to use the article freely as long as its integrity is maintained and its original authors, citation details and publisher are identified.
The Creative Commons Attribution License 4.0 formalizes these and other terms and conditions of publishing articles.
In accordance with our Open Data policy, the Creative Commons CC0 1.0 Public Domain Dedication waiver applies to all published data in Caryologia open access articles.