Morphological method and molecular marker determine genetic diversity and population structure in Allochrusa
Keywords:
Allochrusa, ISSR–Analysis, network, population structure, species delimitation
Abstract
The Caryophyllaceae family is complex. Several attempts have been carried out in the past to study Caryophyllaceae members. This study mainly focused on Allochrusa Bunge to determine its genetic structure and used ISSR markers, ITS, and rps16 data to classify and differentiate Allochrusa species. We collected 122 Allochrusa specimens. Our analysis included morphological and molecular method approaches. Morphometry analysis indicated that floral characters could assist in the identification of Allochrusa species. A. persica (Boiss.) Boiss. and A. versicolor Fisch. & C.A.Mey. showed affinity to each other. A. bungei Boiss. formed a separate group. Analysis of molecular variance showed significant genetic differentiation in Allochrusa (p= 0.001). The majority of genetic variation was among the Allochrusa population. We recorded minimum gene flow (Nm=0.176) between Allochrusa species. Besides this, isolation by distance occurs in Allochrusa members, as shown in the Mantel test result (r = 0.01, p = 0.0002). STRUCTURE analysis revealed three genetic groups. It is evident that A. persica, A. versicolor, and A. bungei differ genetically from each other. Our current findings have implications in plant systematics and biodiversity management.
Downloads
Download data is not yet available.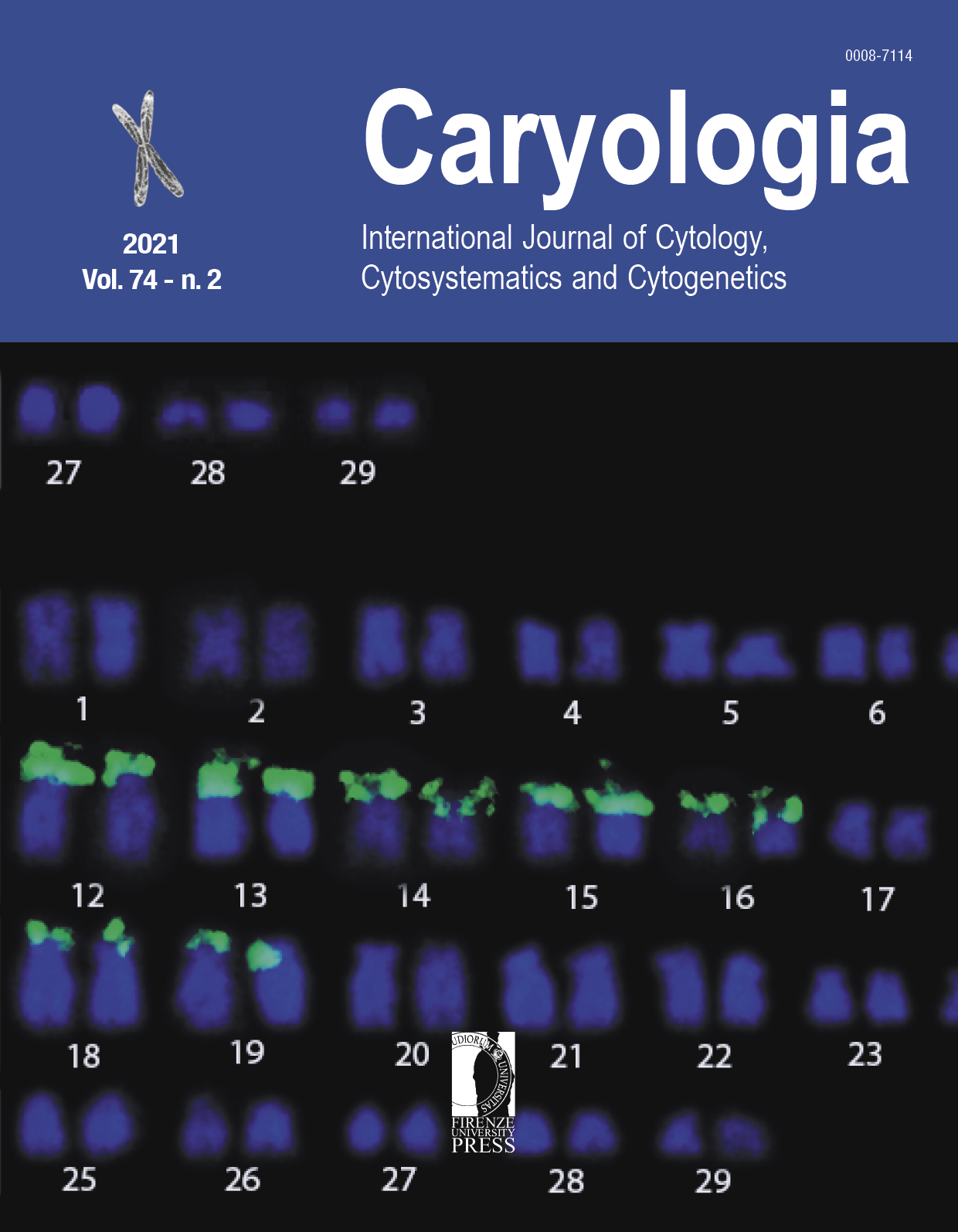 Downloads
How to Cite
Zhu, K., Liu, L., Li, S., Li, B., Khayatnezhad, M., & Shakoor, A. (2021). Morphological method and molecular marker determine genetic diversity and population structure in Allochrusa. Caryologia, 74(2), 121-130. https://doi.org/10.36253/caryologia-958
License
Copyright (c) 2021 Kun Zhu, Lijie Liu, Shanshan Li, Bo Li, Majid Khayatnezhad, Abdul Shakoor
This work is licensed under a Creative Commons Attribution 4.0 International License.
Copyright on any open access article in a journal published byCaryologia is retained by the author(s).
Authors grant Caryologia a license to publish the article and identify itself as the original publisher.
Authors also grant any third party the right to use the article freely as long as its integrity is maintained and its original authors, citation details and publisher are identified.
The Creative Commons Attribution License 4.0 formalizes these and other terms and conditions of publishing articles.
In accordance with our Open Data policy, the Creative Commons CC0 1.0 Public Domain Dedication waiver applies to all published data in Caryologia open access articles.