Articulos
Bananas: representaciones antagonicas en América Central y Estados Unidos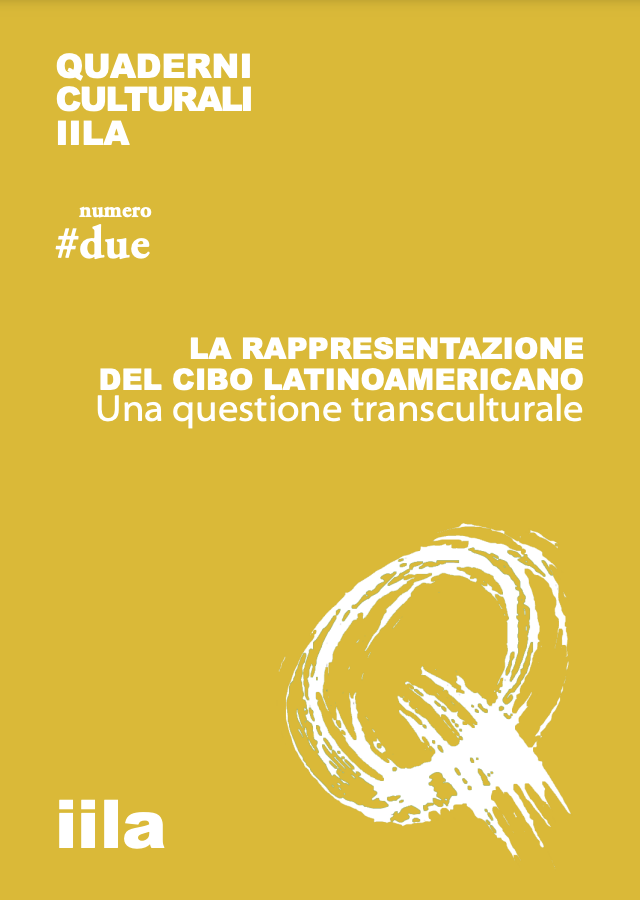 Publicado 2022-02-28
Palabras clave
Bananas; Musa paradisiaca; Food Studies; Latin American Narrative; Nicaraguan Literature; American Cinema.

Bananas; Musa paradisíaca; Estudios de la comida; Narrativa latinoamericana; Literatura nicaragüense; Cine estadounidense.
Cómo citar
Climent-Espino, R. . (2022). Bananas: representaciones antagonicas en América Central y Estados Unidos. Quaderni Culturali IILA, 2(2). https://doi.org/10.36253/qciila-1484
Derechos de autor 2020
Esta obra está bajo una licencia internacional Creative Commons Atribución 4.0.
Resumen
Este ensayo examina las representaciones antagónicas sobre la producción bananera en una novela nicaragüense
y en una secuencia cinematográfica estadounidense publicadas en dos años consecutivos, 1942 y
1943. Para ello, se revisa, en un primer momento, la importancia económica de la banana en Centroamérica
y el contexto histórico sobre cómo lamultinacional United Fruit Company llegó a tener un monopolio exclusivo
sobre el comercio bananero y una influencia desmedida en los gobiernos de la región. En segundo lugar,
se ofrece un análisis de Bananos (1942) del nicaragüense Emilio Quintana apuntando algunos rasgos temáticos
y estilísticos de la narrativa de explotación bananera como herramienta de denuncia. Finalmente, para
establecer un contraste con ese texto, se estudia la secuencia The Lady in the Tutti Frutti Hat de la película The
Gang's All Here (1943) donde se identifica la banana con lo exótico latinoamericano. Al examinar estas producciones
creadas alrededor de la explotación bananera desde Centroamérica y EE.UU. se ofrece una visión
abarcadora de las imágenes simbólicas que ha proyectado la banana, siendo para Centroamérica símbolo de
opresión y pobreza, mientras para EE.UU. lo es de consumo y abundancia.