Conservation of Paleontological Finds: the Restoration Materials of the "Problematica Verrucana"
Laura Colli

Dipartimento di Chimica "Ugo Schiff", Università degli Studi di Firenze, Via della Lastruccia 3-13, 50019 Sesto Fiorentino (FI)

Antonella Salvini

Dipartimento di Chimica "Ugo Schiff", Università degli Studi di Firenze, Via della Lastruccia 3-13, 50019 Sesto Fiorentino (FI), Italy

http://orcid.org/0000-0003-0009-2331

Elena Pecchioni

Dipartimento di Scienze della Terra, Università degli Studi di Firenze, Via La Pira 4, 50121 Firenze, Italy

Sandra Cencetti

Laboratorio di Microanalisi, Dipartimento di Scienze delle Produzioni Agroalimentari e dell'Ambiente, Università degli Studi di Firenze, Via della Lastruccia 13, 50019 Sesto Fiorentino (FI), Italy
Keywords:
fossil collection, restoration materials, petrographical analyses, spectroscopic analyses, paleontological museum
Abstract
The materials used in the historical restoration of a fossil collection named "Problematica Verrucana", have been studied in order to contribute to the creation of a catalogue of restoration materials used in the past. Due to the complexity of the mixtures used with different purposes to restore fossil finds, an extractive technique has been employed in order to separate the compounds soluble in solvents with different polarities. Using this procedure several components, even when found in small amounts, have been identified. The chemical composition of the organic and inorganic compounds used in the restoration material has been determined using extractive procedure, FT-IR and 1H-NMR spectroscopies. A preliminary macroscopic characterisation and mineralogical and petrographical analyses have also been performed on the inorganic filling materials found in several samples. The different compositions of various materials used in the restoration of this fossil collection might be related to the particular conservative and esthetic functions of the product applied on the find.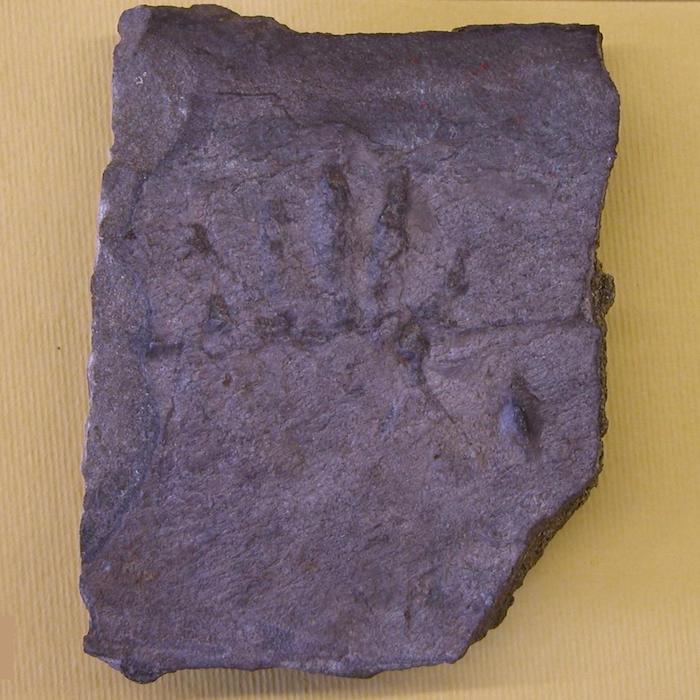 How to Cite
Colli, L., Salvini, A., Pecchioni, E., & Cencetti, S. (2017). Conservation of Paleontological Finds: the Restoration Materials of the "Problematica Verrucana". Substantia, 1(2). https://doi.org/10.13128/Substantia-27
Section
Research Articles
Copyright (c) 2017 Laura Colli, Antonella Salvini, Elena Pecchioni, Sandra Cencetti
This work is licensed under a Creative Commons Attribution 4.0 International License.

The Authors retain all rights to the original work without any restrictions

Open Access Article published by Firenze University Press