About
La Nuova Giuridica - Florence Law Review is a scientific journal founded by law students at the University of Florence in order to develop a place of deepening, debate and union around law issues.
Editor-in-Chief:
Prof. Irene Stolzi, Università di Firenze, Italy
---
La Nuova Giuridica - Florence Law Review
CALL FOR PAPERS Vol. 2 2022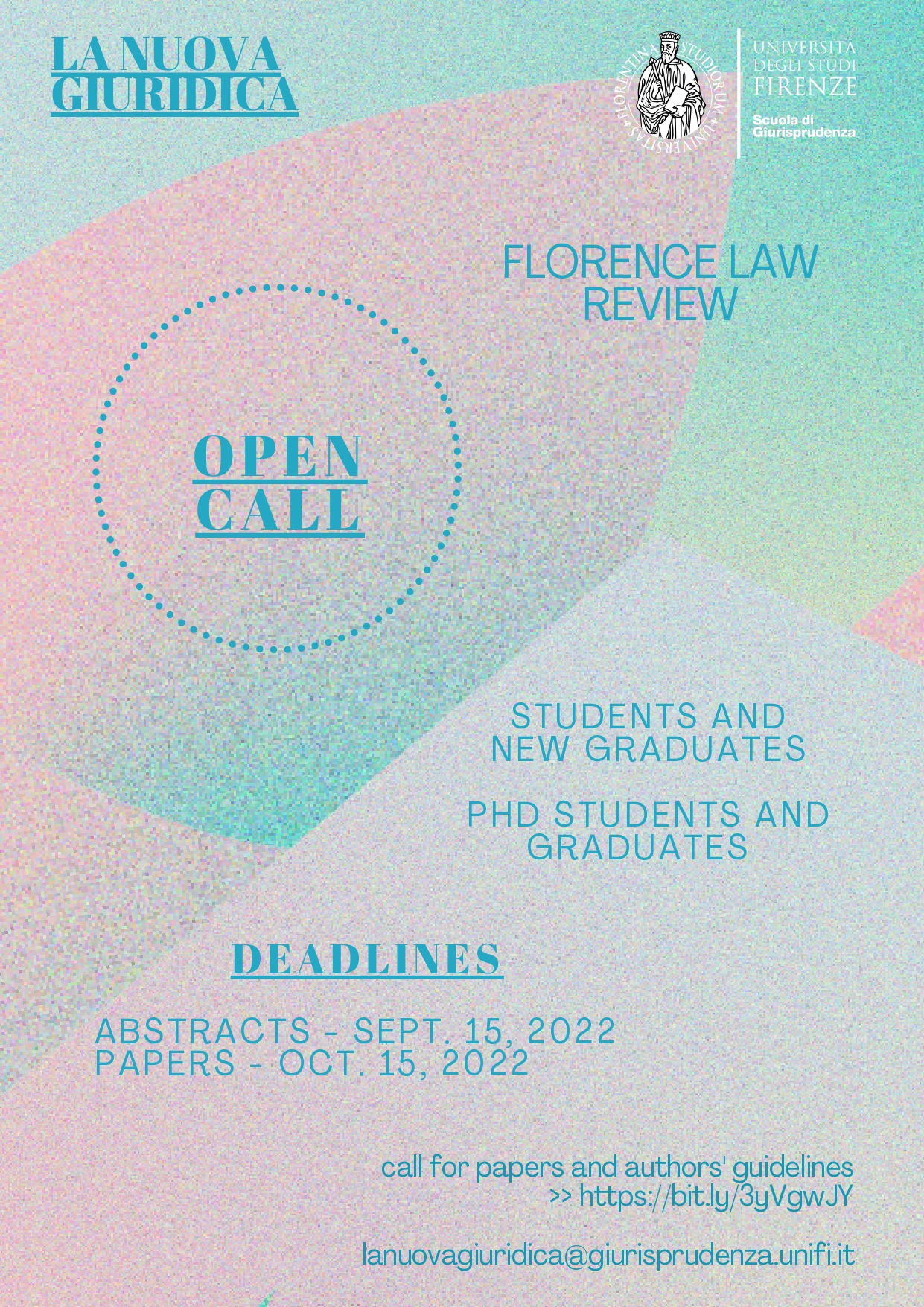 Dopo aver affrontato nel primo numero il tema della comunità nel senso di riscoperta di essa come sentimento collettivo, per la seconda pubblicazione il Comitato editoriale ha individuato come nucleo di approfondimento il concetto di 'persona'. Più nello specifico, l'intento del numero si sostanzia nell'approfondire la relazione tra persona e comunità, un rapporto che si alterna tra momenti di tensione e occasioni di sviluppo dell'individuo. Si tratta, dunque, di un tema attuale e declinabile nei più vari ambiti del diritto. 
Di seguito potete trovare le indicazioni più dettagliate:
Call for papers - Students and new graduates: ITA
Call for papers - PhD students and graduates: ITA
Norme redazionali: ITA
#lanuovagiuridica #scuoladigiurisprudenzaunifi #unifi
---