About
La Nuova Giuridica – Florence Law Review is a student-run law journal, committed to cultivating debate and understanding on a wide-range of legal issues.
The hope is that the Journal serve as a reference for innovative legal scholarship, bringing together the work of scholars, legal practitioners, and students. Student work is of particular interest. The Journal will publish student thesis work, which has gone through double-blind peer review, in each edition, according to its editorial programming. In thinking critically about the legal issues of today, the Journal will also address the historical context that informs contemporary legal issues.
Editor-in-Chief:
Prof. Irene Stolzi, Università di Firenze, Italy
Current Issue
Vol 1, No 1 (2022): COMUNITÀ
Published September 14, 2022
##issue.tableOfContents##
View All Issues
---
La Nuova Giuridica - Florence Law Review
CALL FOR PAPERS Vol. 2 2022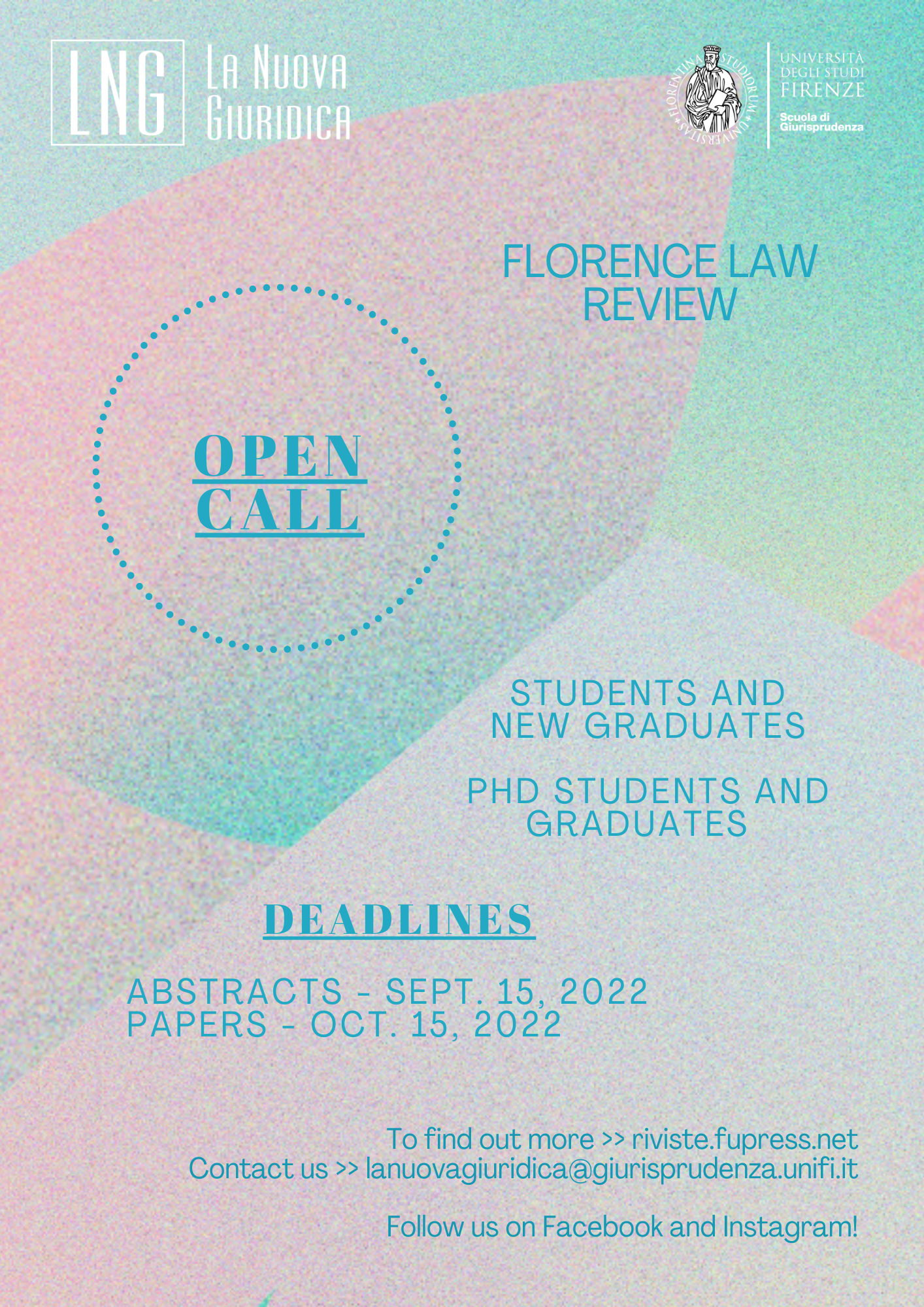 In our first issue we focused on the concept of «community» and its reevaluation in social context and mindset. For the next issue we have decided to deal with the concept of «person». More specifically, our goal is to explore the complex relationship between individual and society's purposes, analyzing their conflicts and reconciliations. For example citizenship, fundamental human rights, dignity of prisoners, the relationship between workers' rights and economic goals.
Click here for more info:
Authors' Guidelines: ITA | ENG
#lanuovagiuridica #scuoladigiurisprudenzaunifi #unifi
---