Articles
L'accesso al giudice inglese: analisi comparata tra elementi di tutela soggettiva e oggettiva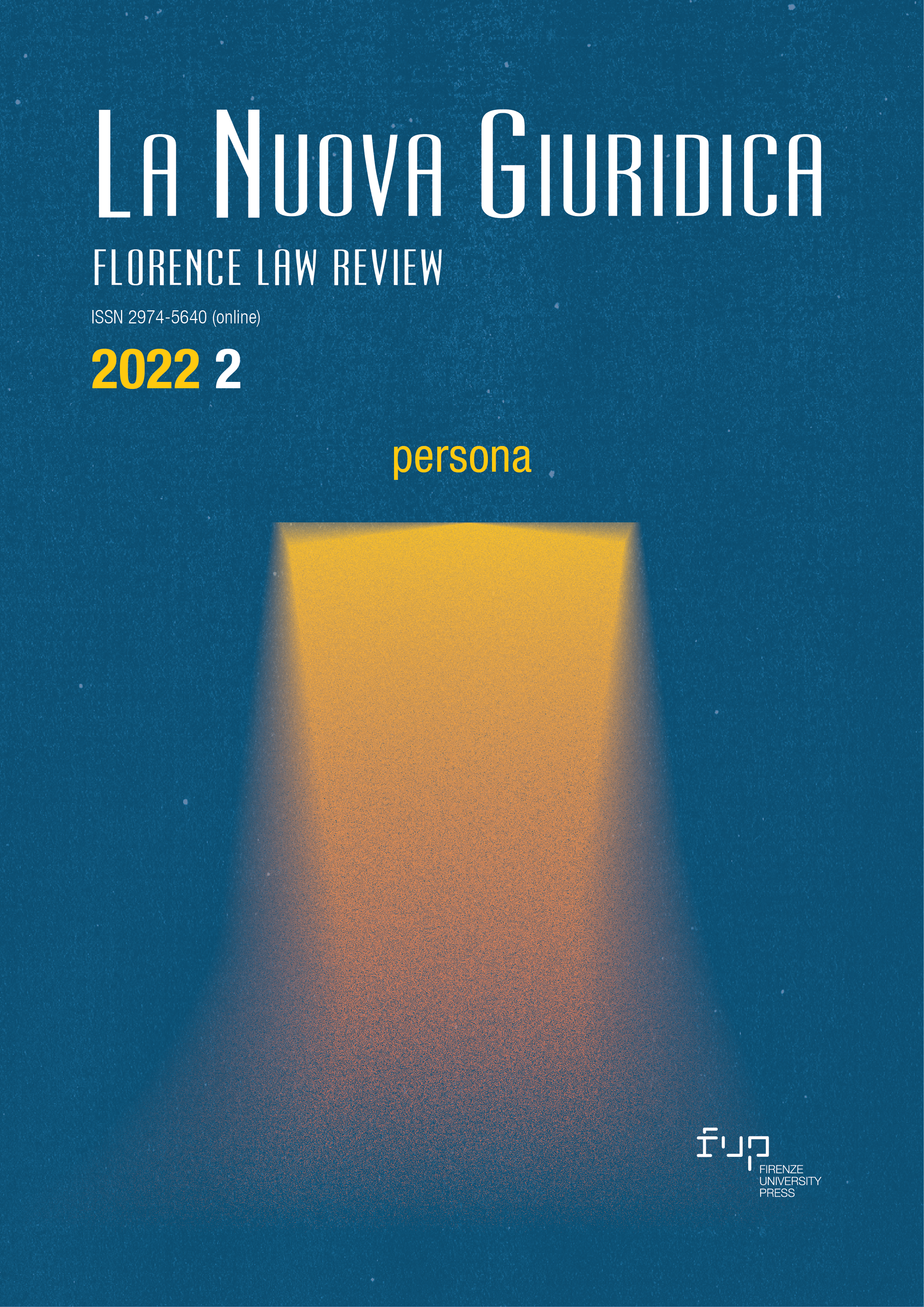 Published 2023-01-19
Keywords
Copyright (c) 2023
This work is licensed under a Creative Commons Attribution 4.0 International License.
Abstract
Il contributo propone un'analisi comparata degli ordinamenti inglese, italiano e francese con l'intento di mettere in risalto gli elementi dell'accesso al giudice ricorrenti nei sistemi di tutela prevalentemente oggettiva, confrontandoli con quelli tipici della tutela soggettiva. Lo scritto si sofferma in particolare sull'istituto del leave e sull'evoluzione della giurisprudenza anglosassone in materia di accesso alla giustizia, alla ricerca di quegli elementi "irriducibili" della visione oggettiva delle funzioni del processo. Si studieranno le ragioni storiche che hanno invece spinto l'ordinamento italiano ad accogliere, con la Costituzione repubblicana, un modello di tutela prevalentemente soggettiva.
The present study proposes a comparative analysis of the English, Italian, and French legal systems, to highlight the elements of the access to justice, typical of the view of recours objectif, comparing them with the the recours subjectif approach. The article focuses in particular on the legal institute of leave and the evolution of Anglo-Saxon jurisprudence on access to justice, looking for those unshakeable elements of the objective view of the functions of the process. The study will also reflect on the historical reasons why Italy chose a subjective administrative contentious.