Articles
Autodeterminazione, dignità e vita nel suicidio assistito e nell'eutanasia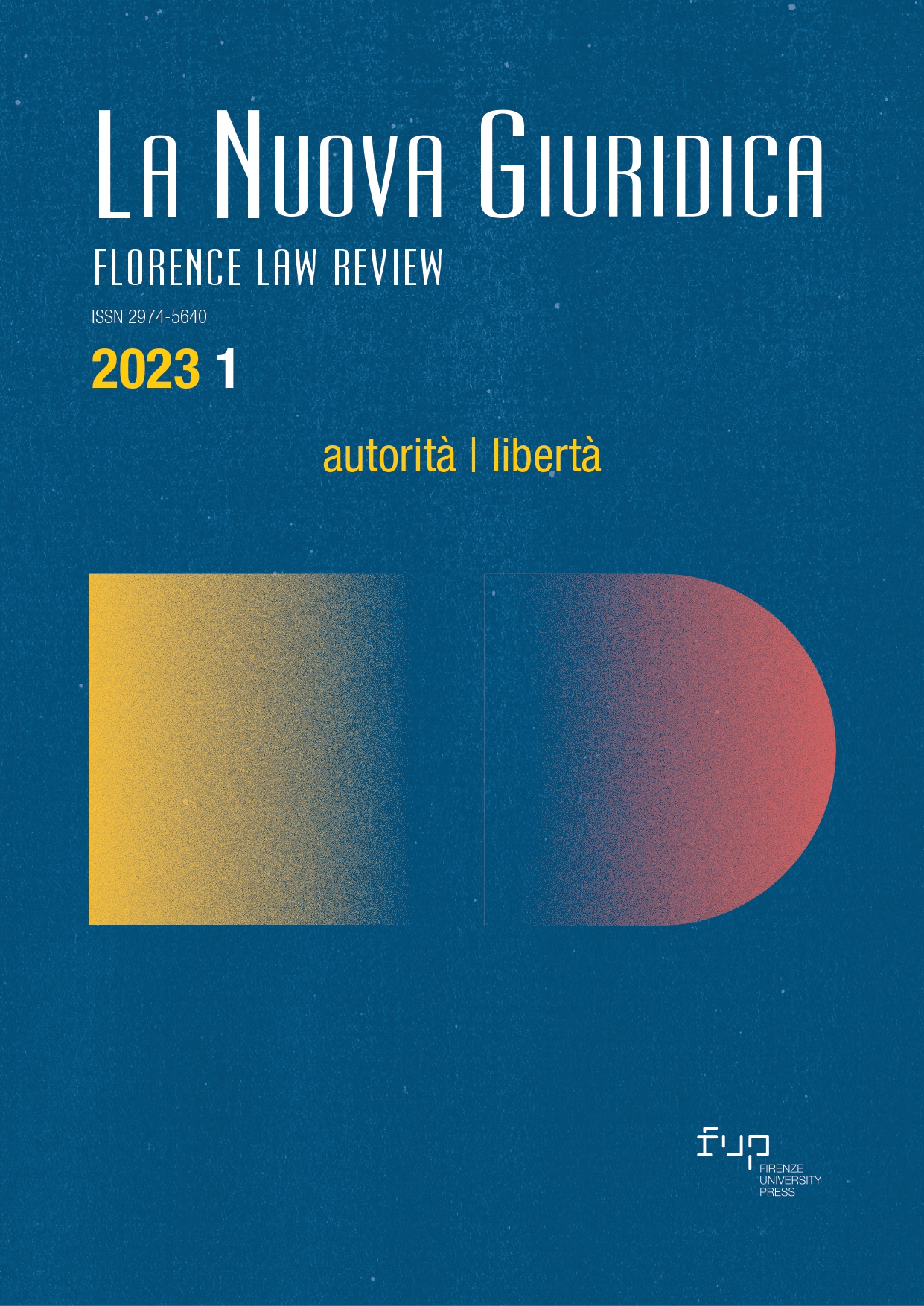 Published 2023-09-11
Keywords
Fine vita; Eutanasia; Dignità
Copyright (c) 2023 Antonio Gorgoni
This work is licensed under a Creative Commons Attribution 4.0 International License.
Abstract
La legge n. 219/2017 ("Norme in materia di consenso informato e disposizioni anticipate di trattamento") rappresenta un tappa significativa del percorso di affermazione della centralità della persona anche nelle scelte sulla fine della propria vita. Il suo pregio è di aver bilanciato, con equilibrio, i quattro valori fondamentali che vengono in rilievo: vita, salute, dignità e autodeterminazione. Il saggio muove da questo dato, metodologicamente necessario, per riflettere sul rapporto tra potere legislativo e ambito di intangibilità/incoercibilità della sfera decisionale del paziente, seguendo un filo storico-evolutivo normativo e giurisprudenziale. Questo approccio consente non solo di individuare il fondamento di alcune disposizioni della legge citata, ma anche di intravedere le prospettive de jure condendo alle quali il legislatore non può più sottrarsi.
The law n. 219/2017 ("Regulations on informed consent and advance treatment provisions") represents a significant step in the process of affirming the centrality of the person also in choices about the end of one's life. Its merit is that it has balanced, with balance, the four fundamental values that are highlighted: life, health, dignity and self-determination. The essay starts from this datum, methodologically necessary, to reflect on the relationship between legislative power and the area of intangibility/incoercibility of the patient's decision-making sphere, following a historical-evolutionary regulatory and jurisprudential thread. This approach allows not only to identify the basis of some provisions of the aforementioned law, but also to glimpse the de jure condendo perspectives from which the legislator can no longer escape.