Articles
Il lavoro nella Costituzione: fonte della cittadinanza o sfera preclusa?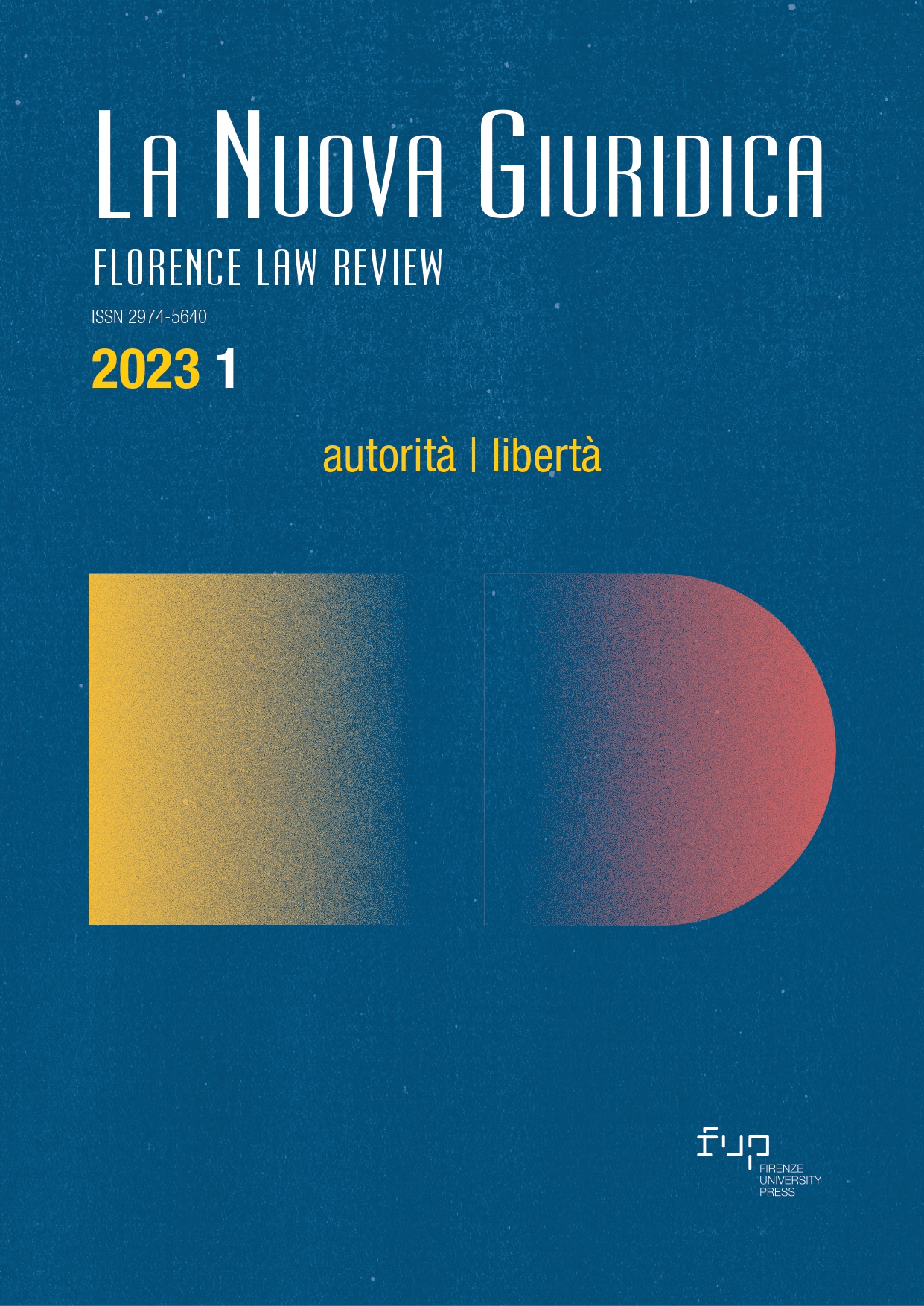 Published 2023-09-11
Keywords
Lavoro; Donne; Costituzione
Copyright (c) 2023 Alessandra Pescarolo
This work is licensed under a Creative Commons Attribution 4.0 International License.
Abstract
I princìpi fondamentali della Costituzione affermano chiaramente il legame tra lavoro e cittadinanza, legame che, d'altra parte, cessa di esistere nella definizione della partecipazione delle donne al lavoro, all'art. 37. Questo contributo pone tale asimmetria nel contesto di una comparazione dettagliata tra le posizioni espresse in Costituente dai rappresentanti - donne e uomini - di Democrazia cristiana e partiti della sinistra. Se il riferimento alle Costituzioni socialiste del ventesimo secolo ha un impatto rilevante sulla definizione generale dei diritti dei lavoratori, esso è ignorato quando si tratta di rendere effettivo il diritto delle donne al lavoro. Solo il Partito socialista lottò, guidato in questa scelta da Lina Merlin, per cancellare dall'art. 37 la menzione dell'"essenziale funzione familiare".
The fundamental principles of the Italian Constitution clearly affirm the link between work and citizenship, a link which, on the other hand, ceases to exist when the terms of women's participation in work are defined in Article 37. This article places this asymmetry in the context of an in-depth comparison between the positions expressed in the Constituent Assembly by the representatives - women and men - of the Christian Democrats and the parties of the left. While the reference to the twentieth-century socialist Constitutions has an important weight in the general definition of workers' rights, it fails when it comes to making women's right to work effective. Only the Socialist Party, led in this battle by Lina Merlin, fought to delete from Article 37 the reference to the "essential family role".